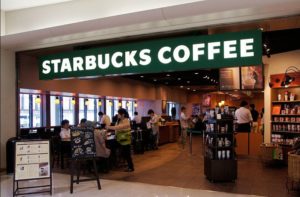 We are launching Ukrainian University Club Saturday Morning Coffee Hour meetings around the Greater Washington, DC area.
Academics and university/college students, business people and all other interested in Ukraine's/Ukrainian affairs are welcome.
I would like to meet you for initial meetings at 10:00 AM at one of the following locations of Starbucks coffee shops:
Arlington, VA: 1501 N 17th St.
Bethesda, MD: 7140 Wisconsin Ave.
College Park, MD: 7336 Baltimore Ave. (University of Maryland)
Fairfax, VA: 4401 University Dr. (George Masons University)
Reston, VA: Plaza America, 11610-A Plaza America Dr.
Rockville, MD: 11802 Rockville Pk.
Tysons, VA: 8381 Leesburg Pk.
Washington, DC: 77 H St NW
Washington, DC: 1501 Connecticut Ave. NW
Other Starbucks locations in Washington and Baltimore areas will be considered and meetings scheduled if three or more persons will be interested.
If you are interested to attend, please, e-mail to ukrainianuniversity@gmail.com or text to 202-246-2646 with the following information:
1. Your name –
2. Your phone number –
3. Preferred location you are coming to –
4. Preferred date(s) –
Your message has to be received by Noon on Friday prior a particular meeting. Don't forget to mark you calendar. If for any reason you are not coming to a scheduled meeting, please, let us now.
Communications are going to be held in English and/or Ukrainian language(s).
Dr. Volodymyr Ivanenko
Ukrainian University